TOP OF THE ROCKIES - WINTER SNOWCAT/ZIP LINE TOUR, Guide Gratuities are Not Included in the Tour Price.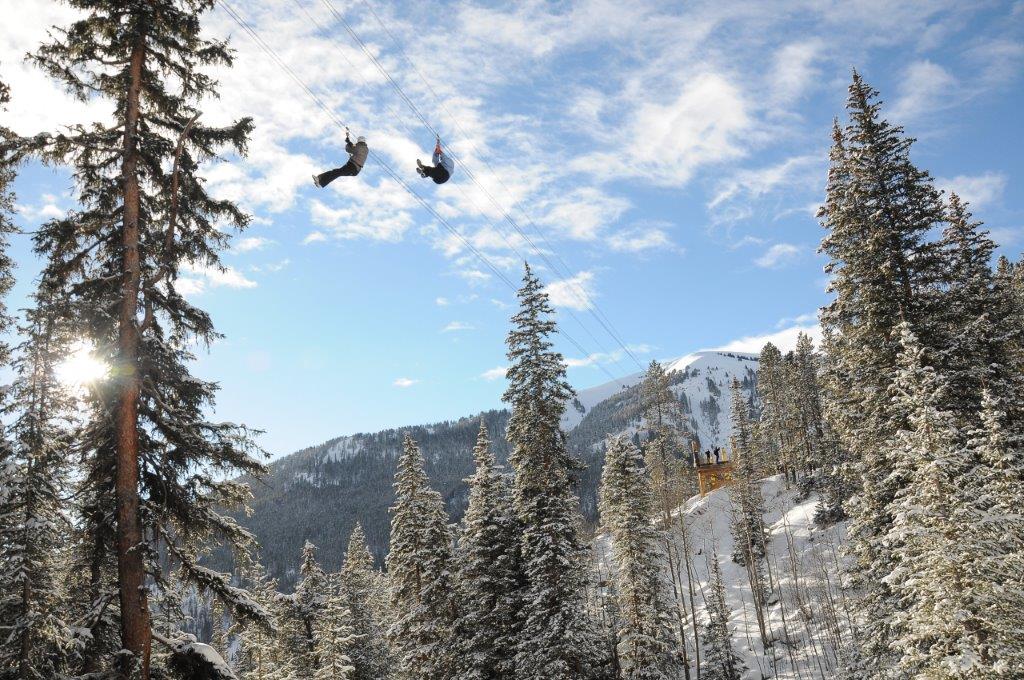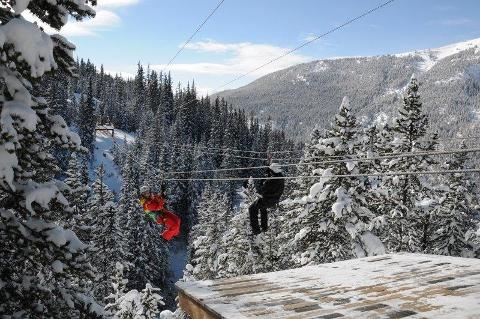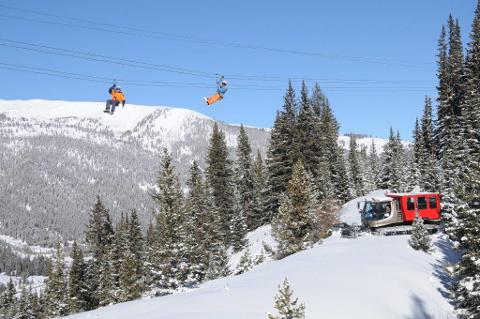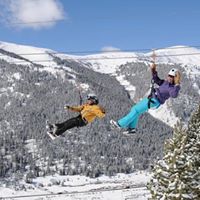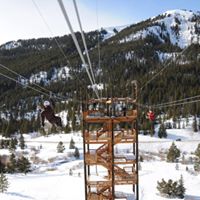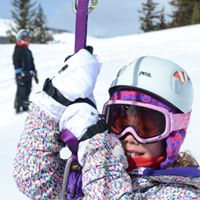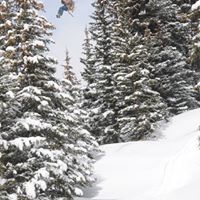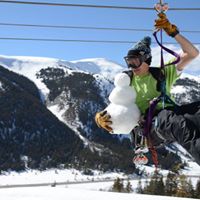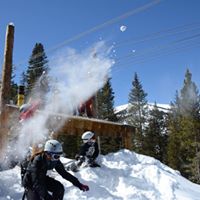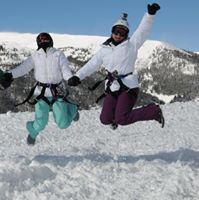 Duration: 2 Hours (approx.)
Location: Leadville, CO
Escape the busy ski areas and towns. Come to White Mountain's PRIVATE paradise and enjoy back country views where not a single hotel or condo can be seen. Only our guests are allowed to access this pristine area. Relax and enjoy the views in cozy comfort as the powerful Snow Coach climbs up through the forest to the first zip line area at 11,500' of altitude. Here you will find the deepest snow levels in the area. Look for wildlife as the driver points out areas of interest while giving commentary about the historic mining history of the area. Our Zip Line Guides are certified on the course and accompany guests as they fly from area to area on lines from 400 to 950'. Departure Decks are flat on the side of the mountain for easy access. All SIX separate sections have Double Overhead Cables for safety and distinctly different terrain. The automatic braking system assures stress free landings. Fly SIDE BY SIDE on 4 TWIN lines over deep canyons and remote alpine meadows. Zip Line #6, THE BIG NUGGET is a TRIPLE ZIP which lands on the 100' SKY TOWER. Return to earth on wide stairways and enjoy the photo opportunities from six viewing decks. Our zip line is registered with the State of Colorado and inspected yearly according to the highest standards
*We reserve the right to use other methods of transportation to shuttle guests up to the zip line area if snow and trail conditions are not appropriate for the snow cat. These could include 4-wheel drive Vans, Passenger Vans with Cat Tracks, Polaris Ranger Cats, or the Military Trucks we use in the spring/summer/fall season.
Helmets and all equipment is provided. Personal winter apparel is recommended but warm coveralls and boots are available and complimentary. Bring goggles, sunglasses and warm gloves.
*Arrivals for all tours is 30 minutes prior to tour time.

*Pregnant women may not zip line.
*Minimum weight is 50 pounds and Maximum weight is 260 pounds.
All participants must sign a liability waiver before touring. Bring a credit card for check-in.
We are located 14 miles south of Copper Mountain from Exit 195 on Interstate 70, Go south on Highway 91 to mile marker 7 then make a left turn into our driveway. See our blue signs on the right, flags on our driveway, and a 100' tall wooden tower in the parking lot. Meet your guides at the bright red check in building.
This tour is great for events such as Weddings, Team Building, Corporate Events, Bachelor Parties, Family Reunions, etc.
Call 800-247-7238 for a custom quote on groups of more than ten people.